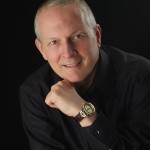 Jeff has been fascinated with how things work since he helped his father build a cabin where at the age of 11, he happily used a star drill and hammer to put holes in concrete perimeter of the entire foundation.
In high school, Jeff built a 100 gallon aquarium, learned how to weld and cut with an oxy-acetylene rig. Went on to major in Chemistry and became a pharmaceutical sales representative and  renovated apartments in the evening   Eventually led to two full turn-of-the-century restorations in the Central West End of St. Louis. Design and built of his own house in Clarkson Valley after several complete restorations in the Central West End of St. Louis, MO. Having mastered residential turn-of-the-century restoration work, Jeff now builds experimental aircraft.
Along the way Jeff subsequently completed his Master's in Social Work from Washington University School of Social Work.
In 2008 Jeff participated in Power and Contribution a Landmark Education course. The course invited the participants to create a project that was bigger than themselves.  Jeff took on bringing the work of Landmark Education to a country that did not have it, in part to test the Landmark technology. After choosing Ukraine and later all the Russian speaking countries just to make sure it was out of reach in his default world-view. In a few years he found the Leadership Course: An Ontological and Phenomenological Approach (LC) authored by Werner Erhard, the same person who created the Landmark Education programs, and offered it to some of the top Universities in Ukraine. In 2015  Jeff leads the Leadership Course at National Academy of Kyiv-Mohyla University and Kyiv Polytechnical Institute with some seminars based on the LC material at National Aviation University.   He has been studying Russian and Ukrainian languages since 2008.
The results of the LC in the lives of the students have been remarkable. Papers will be published in the future to validate the impact of the Leadership Course: An Ontological and Phenomenological Approach (www.BeingAleader.net)