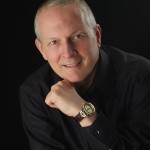 Jeff has been fascinated with how things work since he helped his father build a cabin at the Lake of the Ozarks where at the age of 11. He happily used a star drill and hammer to put holes in concrete perimeter of the entire foundation to bolt down the walls. A few years later, in high school, Jeff built a 100 gallon aquarium from a plate glass picture window that developed a leaky seal. This required learning how to weld and cut with an oxy-acetylene rig that his dad borrowed from a friend. Shortly after he built a high speed hydroplane (boat) from an old copy of Popular Mechanics. Having taken all the science classes available in high school and being in the Honors level English class taught by a Oxford Professor, went on to major in Chemistry. Some years later became a pharmaceutical sales representative and rehabbed apartments in the evening.
This eventually led to two turn-of-the-century restorations in the Central West End of St. Louis. Experimental use of ferro-cement, used in boat building, was explored as a way to turn radiators into heated tile floors and bathtubs while retaining the charm in the bathrooms. Walnut logs were purchased and dried in the basement to raise panels at the window to accommodate for new wall depths from using insulation. Burled walnut sections were used to mill crown molding. Jeff trained with the plasterer whose ornate moldings grace the Fabulous Fox. They plastered the first floor ceilings by hand just so it could be experienced.
After studying Frank L. Wright for a year and learning how to design in 3D CAD, he began the design of his own house. During this time Jeff also completed his Master's in Social Work. Now he turned to performance coaching with principles from his many years of assisting with Landmark Education. During the next few years he built the house he designed including laying up 6 full masonry chimneys and installing a Ludowici tile roof.
Having been satisfied with his skills in all phases of construction particularly cabinetry, carpentry, masonry, plaster, drywall, basic engineering, etc. He purchased a crashed Velocity airplane. This required training in epoxy composites, hydraulics, avionics and electronics. The Velocity had been successfully flying for three years with cutting edge instrumentation and currently a Lancair IV is under construction. Probably the fasted experimental piston airplane marketed.
In 2008 Jeff took a Landmark Education course call Power and Contribution that invited participants to take on a project bigger than who they considered themselves to be. Wanting to give the course a good test Jeff took on bringing Landmark Education technology to a country that did not have it. This led to bringing the Being and Leaders and the Effective Exercise of Leadership, An Ontological / Phenomenological Approach (www.beingAleader.net) to Ukraine.  Every fall semester he now leads this course at several top universities in Kyiv, the capitol city. This has grown to facilitating bringing this breakthrough educational technology to all Russian speaking countries.